Our History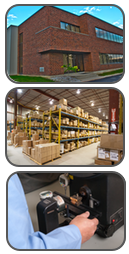 Gould Fasteners was established in 1979, as a humble two person operation, to provide stainless steel and military hardware.
Through the 1980s, the focus of business changed and Gould Fasteners became a full line supplier of electronic, military and industrial hardware to major telecommunications and computer. industries in Canada, the United Kingdom and the United States.
Although our customer base broadened and the size of our organization increased, we never lost sight of our initial mandate to provide quality products with traceability in a timely manner.